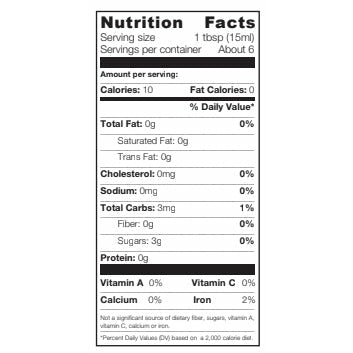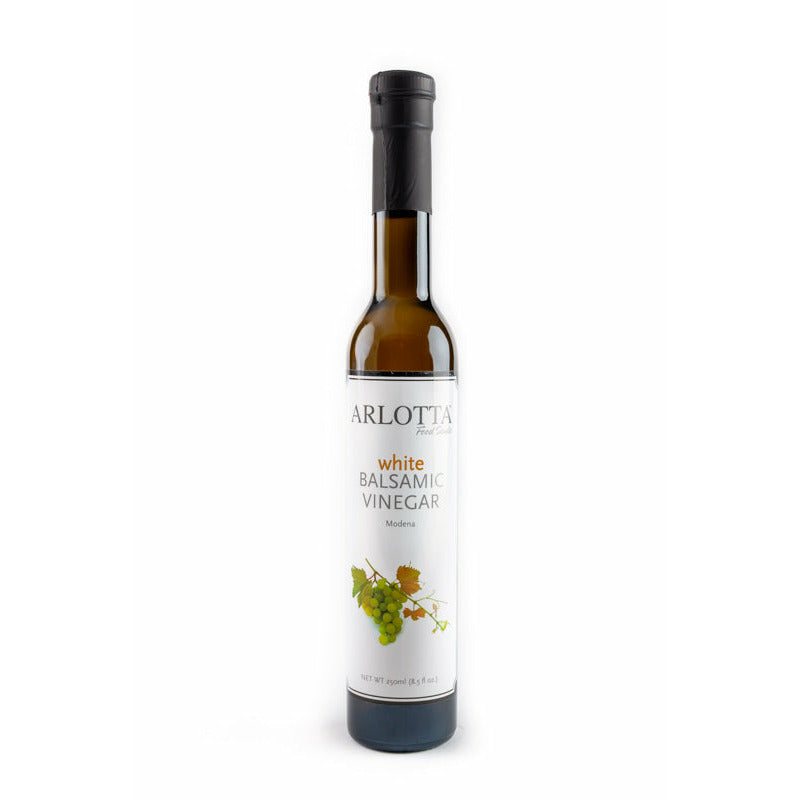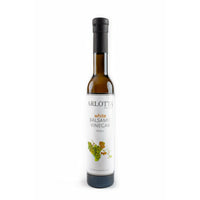 Premium White Balsamic Vinegar (8.5 fl oz)
 Our White Balsamic Vinegar has the same, sweet fragrance and delicate taste as our traditional Balsamic without the dark color. Since the grapes are cooked under pressure, the vinegar does not caramelize into the dark rich color of a traditional balsamic. The vinegar is then aged for only one year in barrels that are not charred, inheriting the clean white color of the Trebbiano grape.
A perfect subtle finishing touch for poultry, pork, shellfish, and in salad dressings and sauces.
250ml (8.5 fl oz)