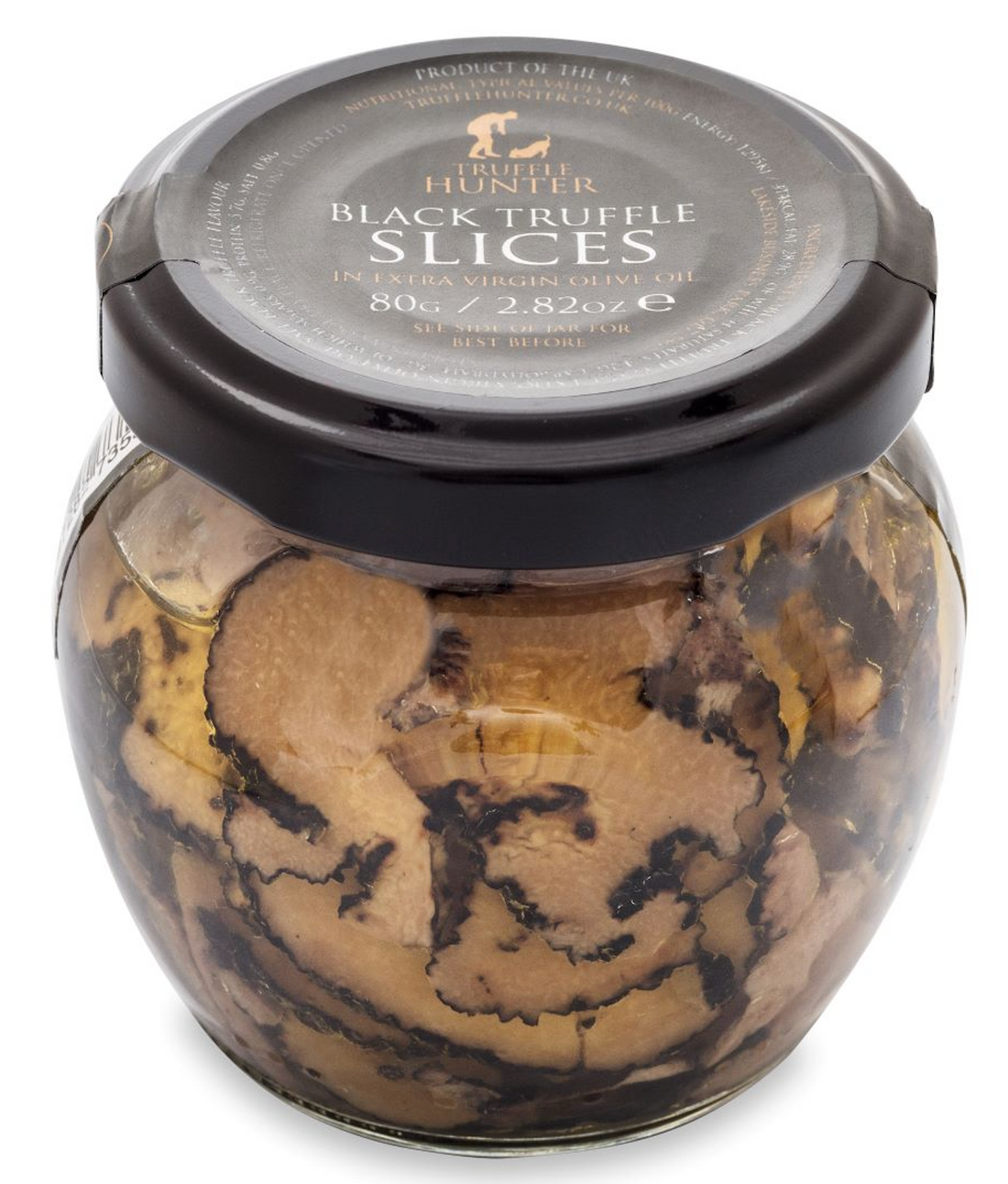 Truffle Hunter Black Truffle Slices
Sliced, fresh, black winter truffles soaked in salt brine and preserved in extra virgin olive oil create this tasty delight. If you've ever wondered what a truffle looks like from the inside, take a look at this beauty and taste the natural flavor and aroma of genuine truffles.
The bite is firm, followed by a rich & earthy black truffle flavor.
Plate them with pasta, layer a sandwich, or eat them whole!
You will find the Gift Message Box on the Cart page